Residential Moving Companies in Newnan, GA
Moving from one home to another marks a significant milestone in your life. Moving can be hectic, emotional, overwhelming, and sometimes just plain aggravating. That's why we're here to help. We'll work with you to come up with a customized moving plan–whether you're moving across town, across the country, or halfway around the world. As an established residential moving company in Newnan, GA, our goal is to make the entire process smooth and hassle-free.
Our professional team will go the extra mile to make your upcoming move a success. From packing services to storage, we'll help you cover all bases. We pride ourselves on our dedication and attention to detail. And when you hire us, you can expect:
Reasonable rates

Accurate estimates

Prompt, courteous service
Don't trust your prized belongings to just anyone. Turn to Brothers On The Move, and let us show you how our residential moving services can benefit you. For more information or to schedule an estimate, call us today.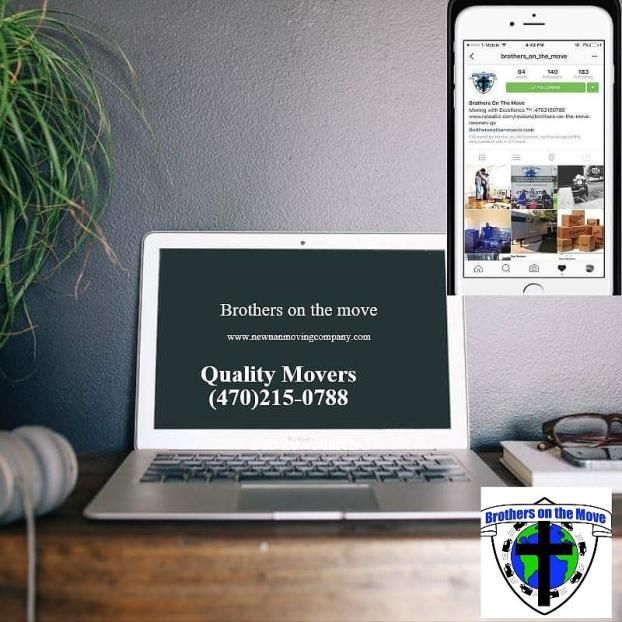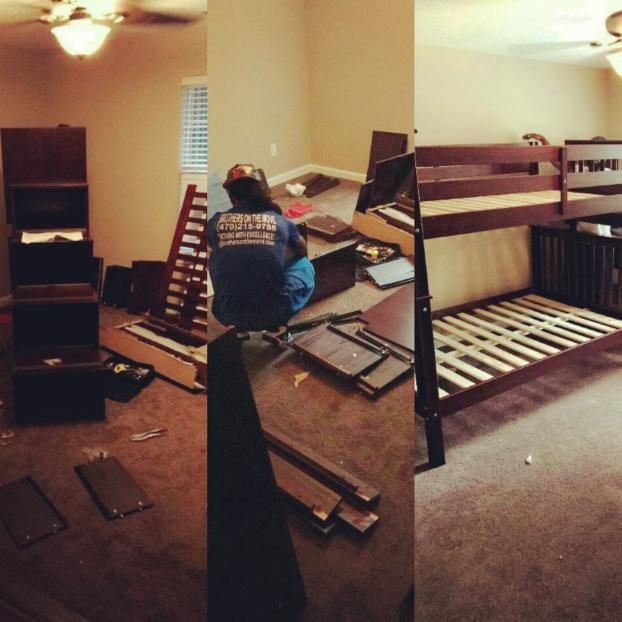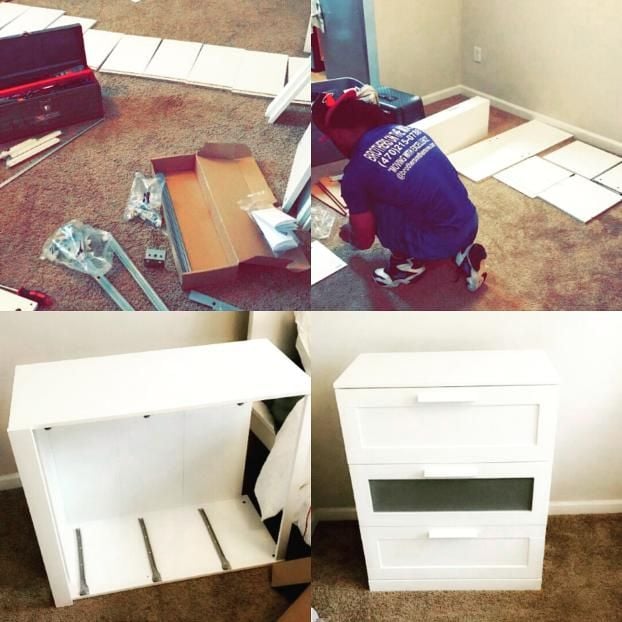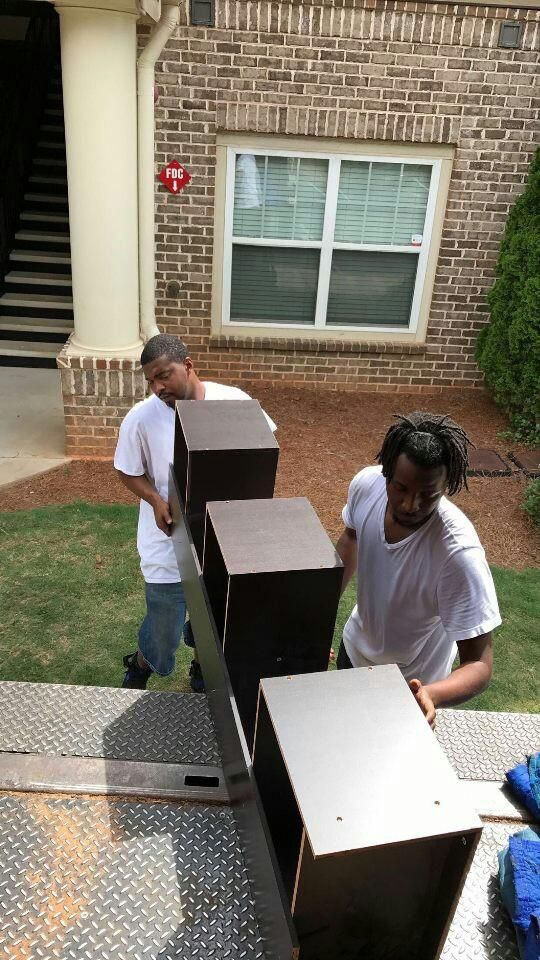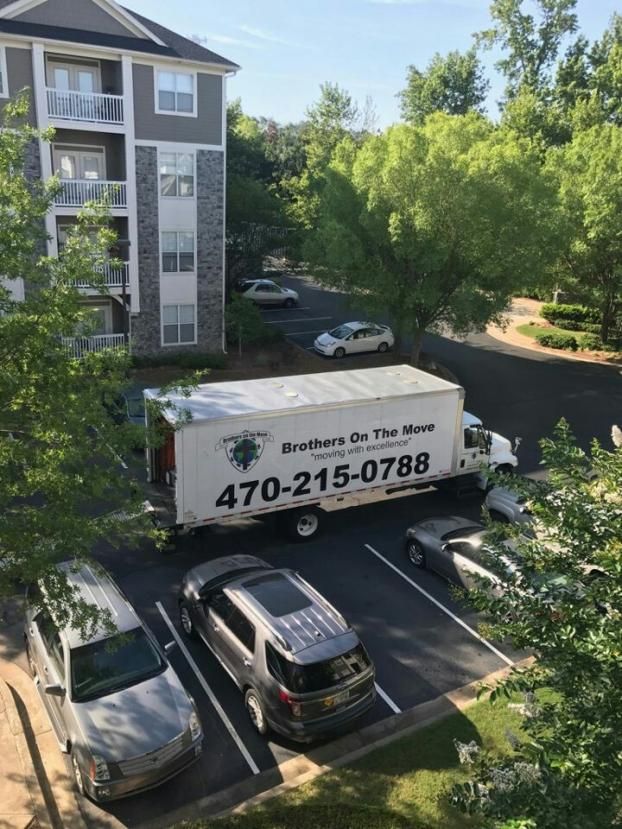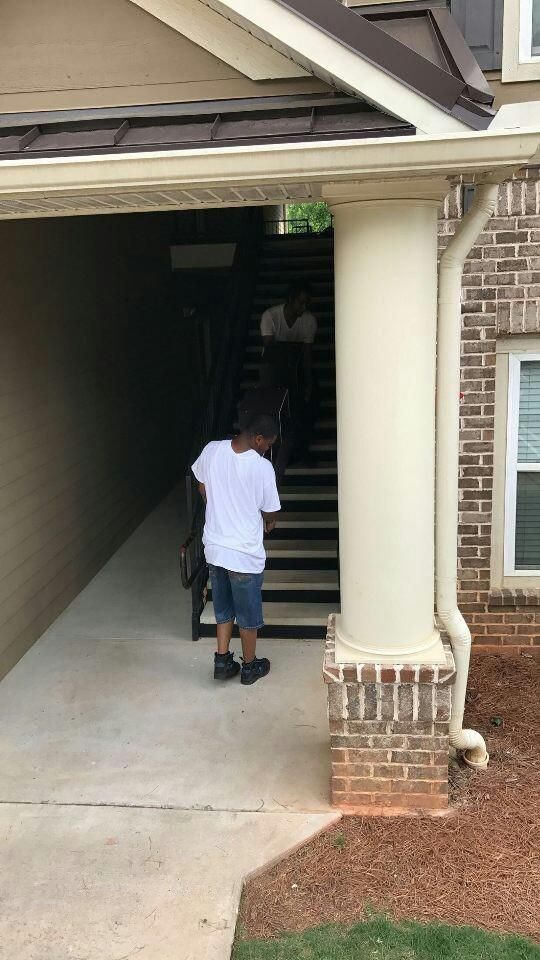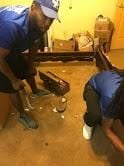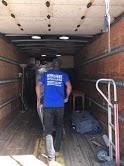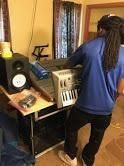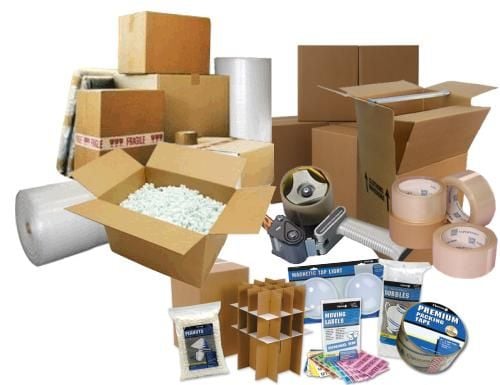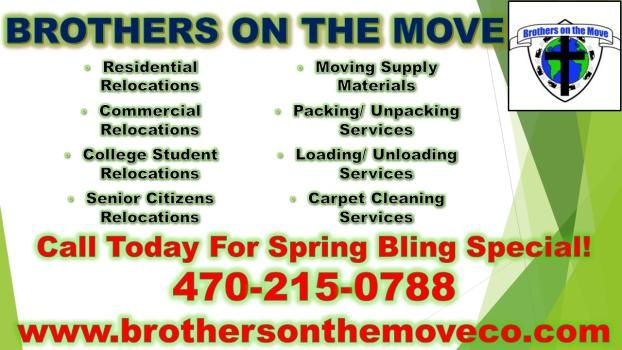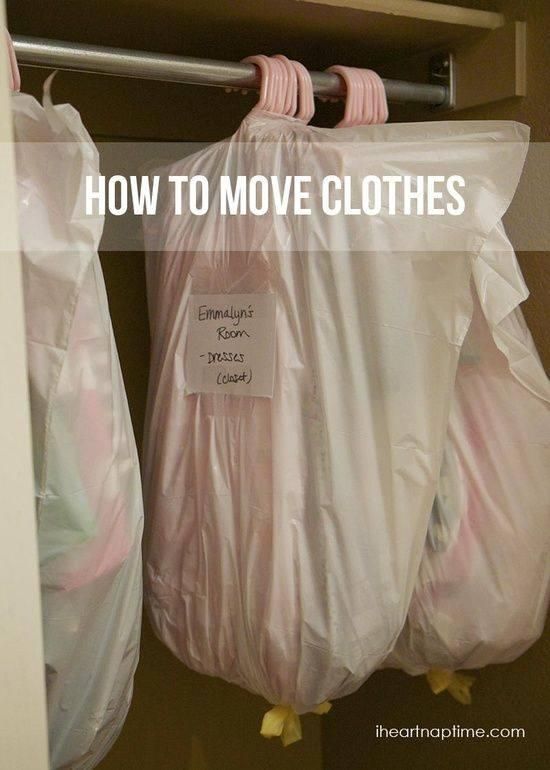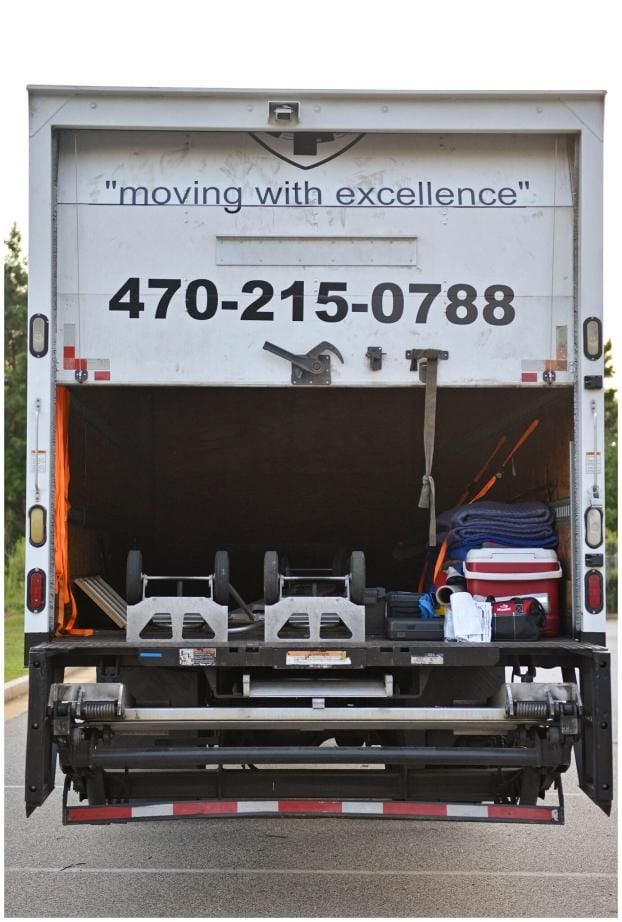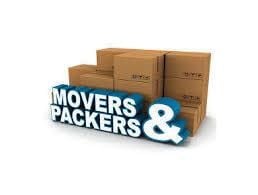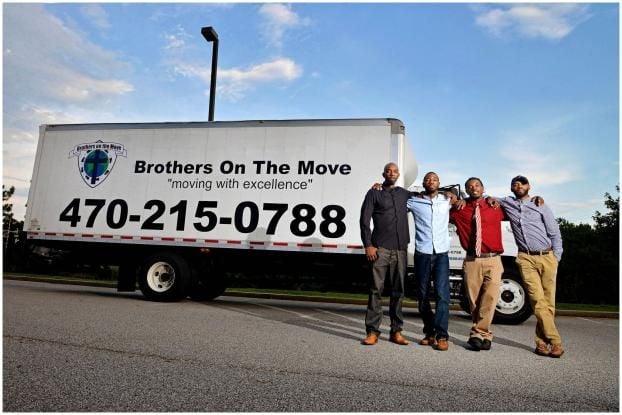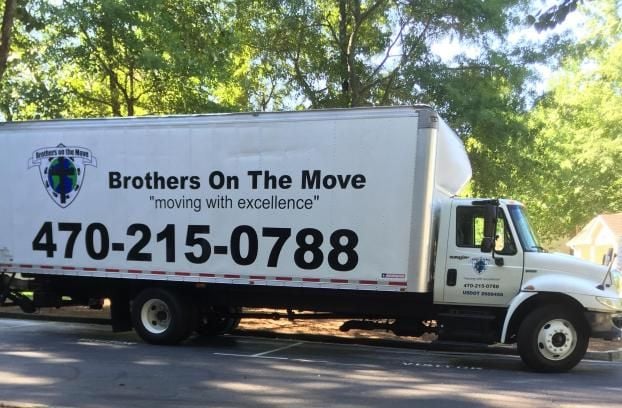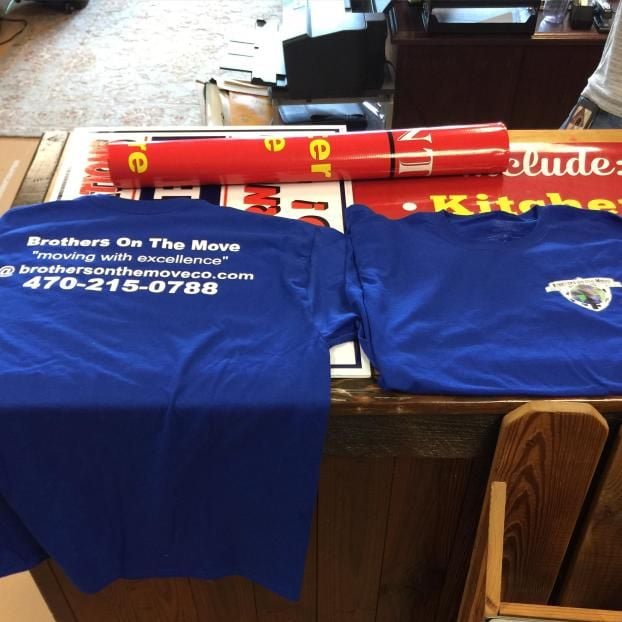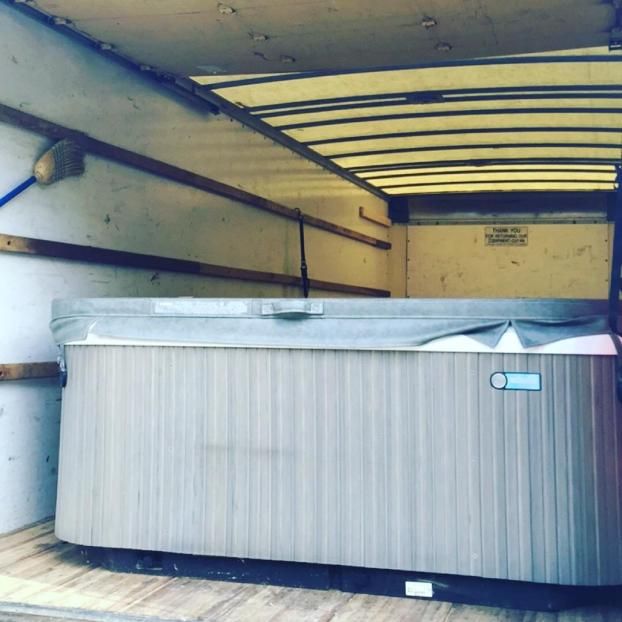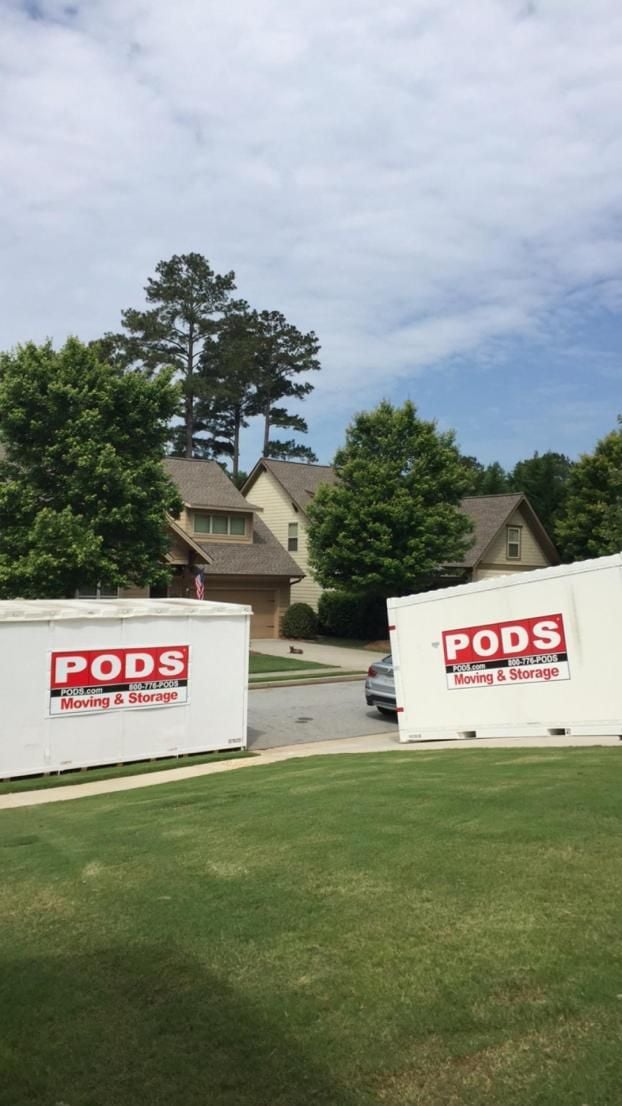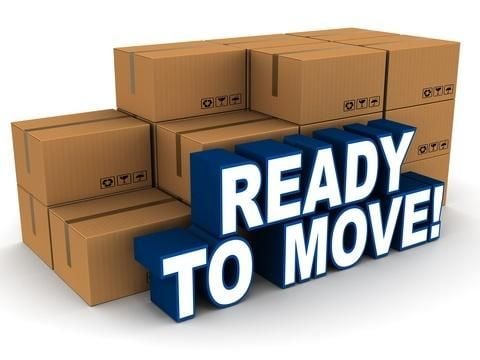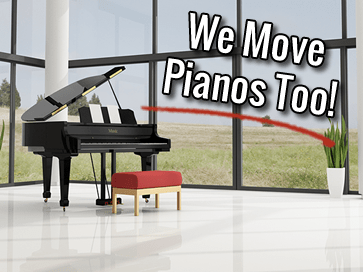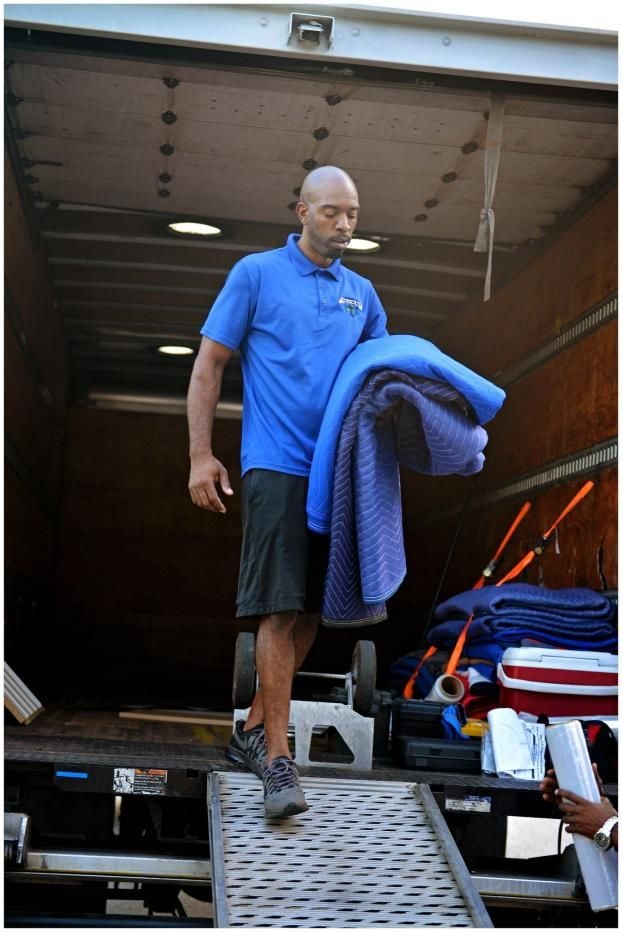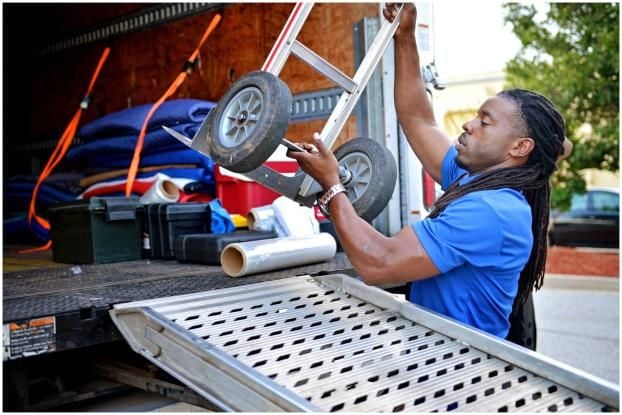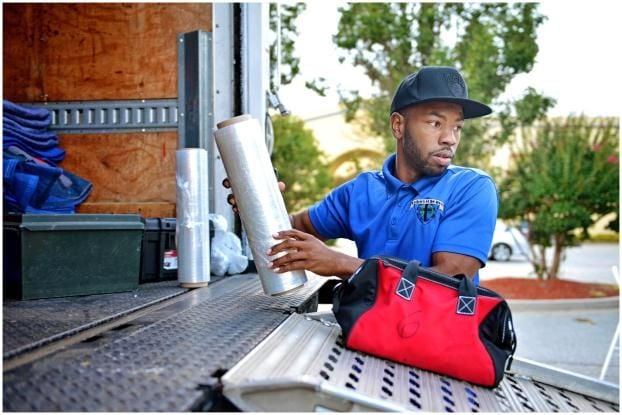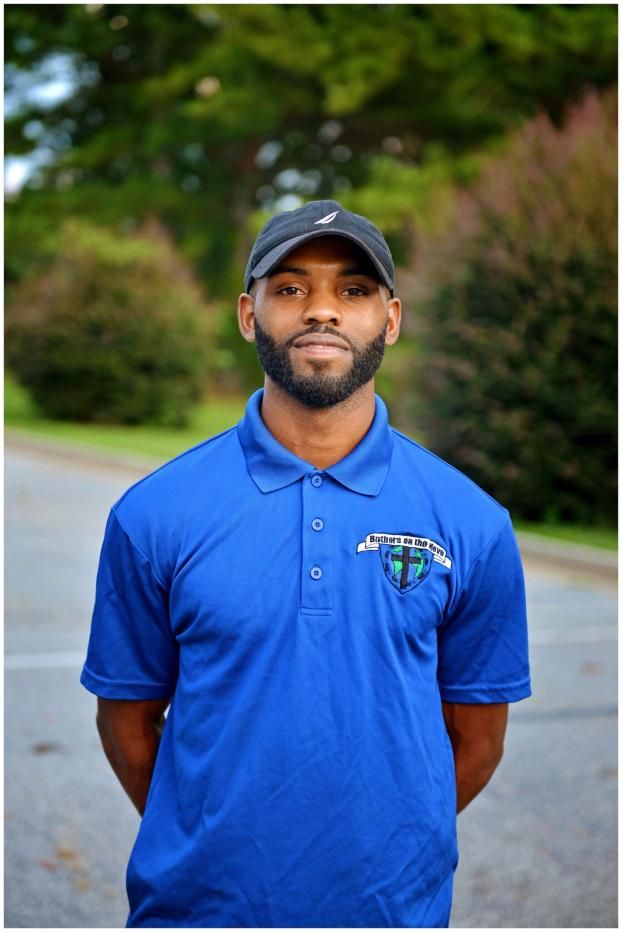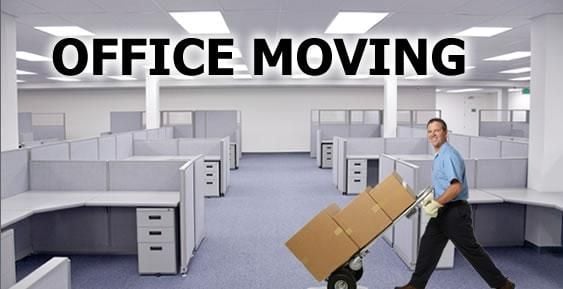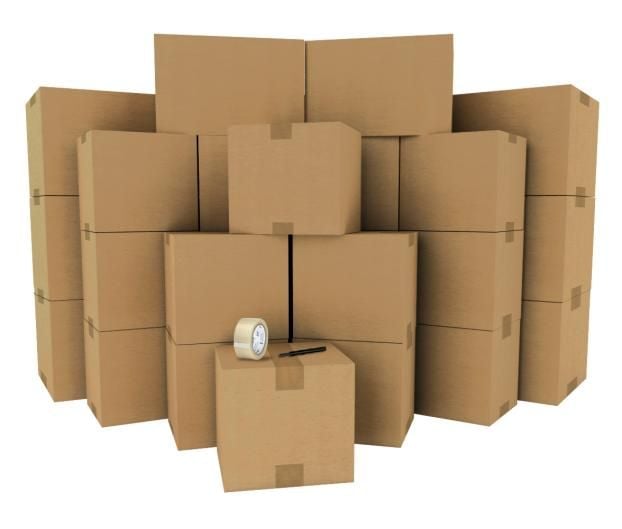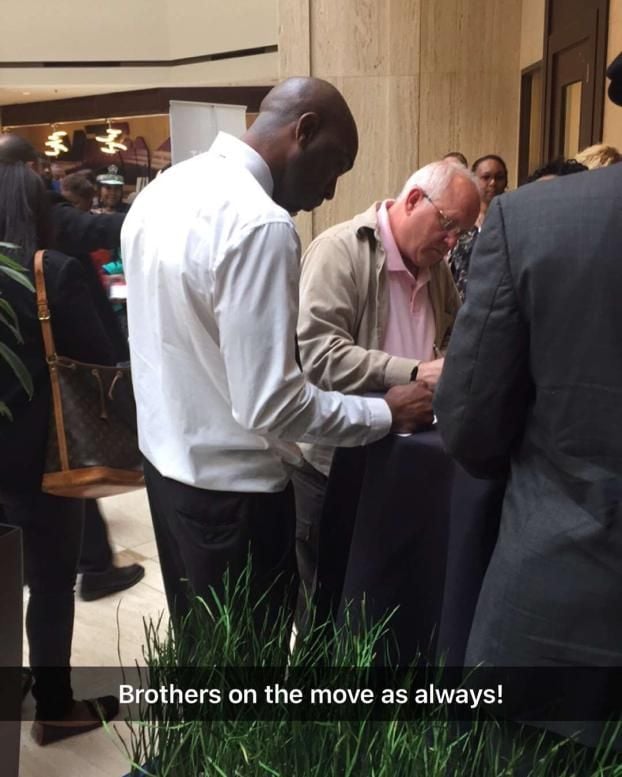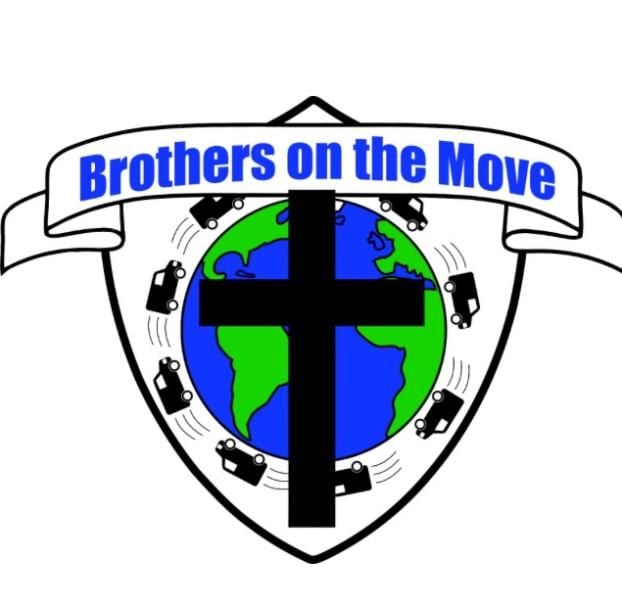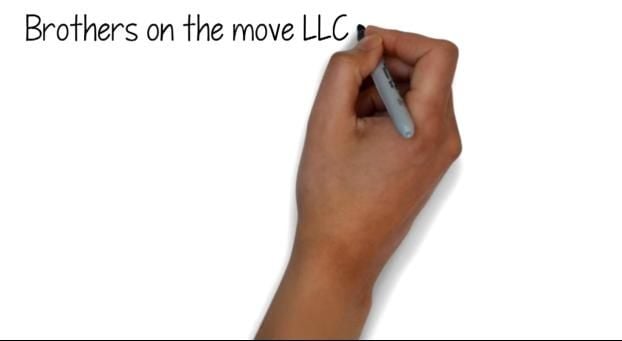 viisit us on facebook.com/brothersonthemoveco.com
for free estimates call 4702150788
Mon - Fri: 9:00am - 6:00pm Sat: 9:00am - 6:00pm Sun: Closed
These guys are awesome! They went out of their way to help.Good price and they were ON TIME. Would highly recommend!!!!!

My family have moved numerous times throughout the years. Brothers On The Move are second to none. The team showed professionalism and had exceptional service. Thanks

- William Curry. 4/16/2020

My husband and I used Brothers on the Move for our move from East Point to Newnan, and we could not have been more pleased with them! All of the guys were extremely kind and professional, and they had our move completed much quicker than we expected. Everything arrived in one piece. We recommend them 100%%!

- Kylar Dietrich. 1/16/2020

I had an amazing experience with this company!! The three young men that came out, moved very quickly, no issues and it was the most effortless move I've ever been through. I will definitely be using them again in the future and giving my highest recommendation!!!

- Jasmine Gibbs. 11/23/2019

I used them for a big household move. They were very professional. The price was exceptional and the service was amazing. I would definitely use them again!

- contina harmon. 10/22/2019

They showed up at exactly 9 which is when they stated they would be there. The guys did an immediate walk through to know what they'd be moving. All 3 gentlemen were kind, courteous, fast, and efficient. They more than exceeded expectations with their speed and customer service. The price was also affordable and much better than the bigger companies I called. The three men who moved us were absolutely the best. I would definitely use them again and would recommend them to anyone.

- Andrew Thomas. 10/20/2019

The 3 men arrived promptly and went straight to work.Very fast and professional.It's great to finally find a moving company that does the job right and with care!!!!Highly recommended!!!!Great job guys!!

These guys are professional, efficient and careful. I would recommend them to anyone moving. They even wrapped up pieces of furniture I had not, to ensure safe moving. Thanks Brothers!

- alexandra gresham. 7/6/2019

Very professional and efficient! These guys did a great job moving us. As i moved into storage they stacked it right and didn't have me convinced i would need more room.

- Nichole Moore. 6/30/2019

I used Brothers On The Move when I relocated to North Atlanta. This was a very stressful time in my life. These guys were just what I needed to ease the anxiety of this move. Their professionalism was beyond excellent! They were careful but quick with my things, organized, and their teamwork was remarkable. They sensed my anxiety and took the time to assure me that this would be a smooth transition and thanks to their perfected service it was! THE BEST CUSTOMER SERVICE I'VE ENCOUNTERED IN YEARS!

They've helped me move twice. The crew was very professional and hard working. I highly recommend them.

- Hernan Garcia-Polo. 6/2/2019

Great folks. Would use again.

- toni stanfill. 5/9/2019

Brothers on the Move was an excellent company to work with. The communication was far beyond anything I have ever experienced and the movers were professional, respectful and very careful with the items we had them moved. They were all a joy to meet and we will definitely use them for any future moves.

They did a great job and ver professional. I will use them again

If I could give them 10 stars I would. Very professional, and prompt young men. They arrived 15 minutes ahead of schedule with 3 men and also provided a military discount. They are the best moving company my husband and I have ever dealt with. Not only did they move the furniture, but they made sure we were pleased with a follow-up phone call the next day. We will definitely use them again in the future.

They were on time so polite and so fast and easy!! Thanks so much guys Awesome job!!!!

- Shamone Helms. 3/15/2019

I wrote a review back in August at the completion of my move but this incredible group of young strong men. I later about 3 months ago needed them to come back out as I found one of the pieces of furniture was no properly secured. They sent a fellow 1 1/2 hours to North Sandy Springs from Newnan to talk the entire bed apart and redo all the hardware. He was amazing and I am so grateful for the help and wonderful service. Please consider this company on your next move. They are the BEST!

- Georgann Billetdeaux. 2/4/2019

Very professional and courteous. Our move was on a miserable rainy day and they took care to wrap or cover everything. No damage, and they reassembled beds for us. Will definitely use this service again.

Brothers on the move are very professional and prompt. I would recommend them because of their ready and willingness to come and service you ASAP. Smoothest and stressfree move I've ever had. I'll definitely use them again.

- KRISTY DANIEL. 1/1/2019

I called them at 9:40 THIS MORNING and they were at my gate by 10:11, SAME DAY SERVICE at it's best! I had a small move, I only needed things brought up from my garage to my home office. They provided a friendly professional service. I'm keeping them on speed dial! May God continue to bless your business!

- Heather Norwood. 0/22/2019

We had a short, relatively small move from one assisted living facility to another. The brothers (cousins) were quick, helpful and careful with my mother-in-laws things. They were also pleasant and smiling which improves a tough day! I will recommend them to anyone who needs help!

- Donald Sprayberry. 0/9/2019

Most efficient group of men I ever saw work. Not only do the work smart, they recognize and fix problems quickly. I wouldn't call anyone else to love. Excellent customer service.

These guys are awesome. On time and very courteous. Got to work and helped me out of a sticky situation. Will use their services again. If you want professional, dependable movers, call these guys.

The Brothers on the Move did a great job with our move. Great attitudes, hard workers and nothing broken. Would definitely use them again! We moved a small office to two different locations and were VERY satisfied. Give them a try!

We had an amazing moving experience with Brothers on the move! They were punctual , quick , efficient, and very polite. They were very careful with our items. They have great rates too. They took the stress out of our moving experience. I would strongly recommend their company for your moving needs.

- Zonia Williams. 5/9/2018

Great job! Very fast, efficient, and polite. I highly recommend using their moving services.

- Brittney Robinson. 4/11/2018

This company was recommended and I used them to move furniture from a house to my new house. They were the fastest, most efficient, most professional and politest movers I have EVER had! (This is after 4 moves in the past 10+ years!) The gentlemen (and they were gentlemen) moved so quickly and with such ease that what I thought would take many, many hours took much less. If I could give them more than 5 stars I would! You cannot go wrong with Brothers. PLEASE KNOW that I am not related to any of these movers or their family, do not know them socially or personally. I was just lucky enough to have them recommended to me. Hope you realize you are that lucky too!

I would highly recommend Brothers On The Move. In short, everyone went above and beyond the call of duty to make for a great transition in our lives. Raphael and the rest of the gentlemen were more than professional, trustworthy, caring and were extremely hardworking to get our very large home moved in short order. I can't say enough of how blessed we we were to have used this company, which exhibited a very rare personal investment toward excellence, as well as the utmost of integrity at every turn. Thank you so much Rapheal, Ramundo, Keishia, etc.!

- Deanna Lanier. 3/25/2018

Very courteous and professional, affordable, on time and provided excellent service. I bought a new bed at Rooms to Go and needed help hauling it across town. All of the other in-town movers quoted a price 2 or 3 times the amount. I received a courtesy email after the initial phone call specifying the details. My new bed arrived as expected and they went above and beyond helping me to place it where I needed it. I won't hesitate to use this service again in the future.

- Dwight Dayhoff. 3/11/2018

I called these guys needing a couple of pieces of furniture brought to my home from across town. They were able to accommodate my schedule for quick, same day service. Great guys, friendly, took great care with my furniture and operated in utmost integrity. Will definitely use them again, when the need arises, and highly refer them to meet your needs!

I called these guys two days before I needed to move. They were so super friendly and moved everything so efficiently. If your looking for great movers, look no furthe Brothers on the move is the best in town

Company was there ahead of time. They kept me informed of what was going on the entire time (pick up from location, when they would arrive, etc.). They set up quickly and cleaned up before leaving. I was very pleased. Highly recommended.

- LaRhonda Kirkland. 9/9/2017

Really happy with the service. They called us the day before to confirm and the morning of with ETA. They worked effectively and everything arrived at my new home without breakage or damage. There was one very small hole in a mattress from one of the guys tripping. Honestly we never would have noticed it but they brought it to our attention anyway. Hard to find that kind of honesty. I will use them for my next move and recommend them to all of my friends.

All 3 guys were very nice and professional. Much more affordable than expected

This company was the most professional and courteous I have ever experienced.. They were efficient and very attentive to detail. I would definitely recommend them if you are moving. I would definitely use them again. Thanks for a stress free move... You guys rock!!!!

- Nakeyta Bridges. 5/6/2017

Great job and was on time!!

- Shamar Parks. 6/26/2016